Christmas Gift Ideas for Building Academic Skills
December 18, 2014 Catherine Milford 1 Comment
As we rush around finding gifts for our children this year, I wanted to share one more Christmas gift ideas post, this one about how to choose gifts that would help develop your child's reading, writing and mathematic skills. There are many options available, obviously, but I will give you a few suggestions here. There are suggestions for younger children, and suggestions for older children, as well as gifts for those with big budgets and those with small budgets.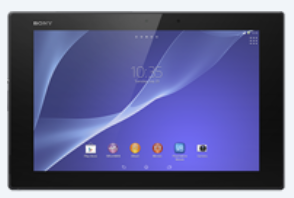 Tablet Computer/iPad:
What it builds: A wide range of academic skills depending on which apps are installed.
A post about building academic skills wouldn't be complete without a mention of a tablet/iPad. There are so many apps now that encourage reading, maths and even writing that it would take me a year to list them all, by which time there would be a whole host of new apps. Instead, let me offer some guidelines you may use when choosing apps: be very clear about which skills you want to help your child build. Try to download a free/trial version first, before you spend money on something that may not suit. Try the app out yourself to ensure it is the right level for your child (if the app is too difficult, your child will be discouraged and give up, making it harder to encourage them into educational apps in the future). If possible, try to choose apps that look more game like rather than "worksheet" or exercise like, as your child is more likely to use these, although be careful that it is not too much "game" and too little "learning".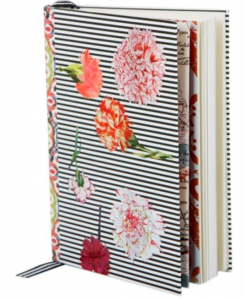 Notebooks/Journals:
What it builds: Writing Skills
This can often be overlooked by parents, I mean, would we like to receive a blank notebook for Christmas? In reality, though, children are inspired by the opportunity to write their own notes, doodle or draw or just scribble on paper. Books such as "Diary of a Wimpy Kid" by Jeff Kinney has helped encourage older children to write diaries. Don't worry if your child starts a diary and doesn't continue/finish it, just give them a new notebook and you will find they will start something else. Even if these are incomplete, these simple acts of writing will encourage your child motor and intellectual writing skills. Notebooks can be as fancy as a pre-printed diary, or as simple as a plain flip-over notebook…both will inspire your child. While I wouldn't encourage forcing your child to use the notebook, you could encourage them to use it for tasks such as helping you make a shopping list or a list of what to do to prepare for school.
A pack of cards:
What it builds: Mathematical Skills, Planning and Attention
A simple pack of cards can be great for developing mathematical skills. Whether you play traditional card games or make up you own ones, these games are a great way to spend quality time together building maths, planning and attention skills. For younger children, arranging the cards in order, finding the missing card, playing memory games by putting them upside and turning two over a time to make a match or playing an adapted version of UNO will do the trick. For slightly older children, play an adapted version of "Go Fish" (having players find pairs that add up to 10 instead of matching pairs), use the cards for addition or multiplication practice (eat player turns two cards over and the player with the highest total (when added or multiplied) is the winner and collects the cards) or play more complex games such as Rummy or Poker which requires attention to rules and strategy.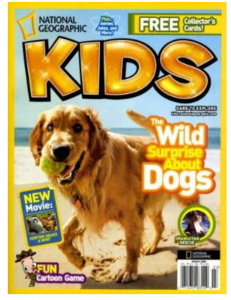 Comics/Magazines:
What it builds: Reading Skills
Although this may seem obvious, these are often overlooked by parents because they don't necessarily contain great educational content, however, they are great for building an interest in reading and improving reading fluency. If your child is not motivated to read (e.g. they tend only to look at the pictures), feel free to read to them initially. This will peek their interest and they will gain more confidence when re-reading it themselves. Don't forget to play to your child's interests. Nowadays there are magazines for children about football, superheroes, Lego, Disney characters, nature and so many more. If your child's interests are a bit uncommon, don't forget to search the internet…you might be surprised what you find.
Commercial Options:
There are also many commercial options available, traditional games like scrabble and monopoly (both of these have a junior version available for younger children) and many more games get invented each year. Don't exclude these, but bear in mind that these can be limiting as to how many different ways they can be used.
Here's to hoping you find just the right gift or stocking filler for your children/family. Happy Christmas everyone.
Category: Learning, Seasonal, Uncategorized